What is a Search Engine-Friendly Website?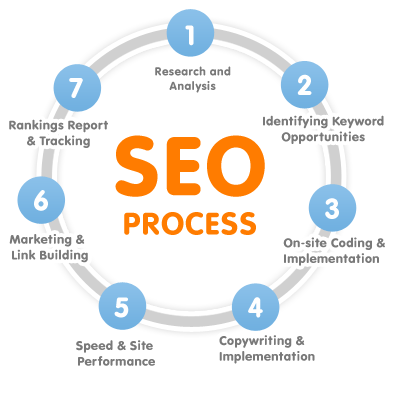 A search engine-friendly website, is a web design & information architecture that makes itself attractive to Google, Yahoo! and Bing. By having proper code, well-executed within a content management system, the search engines can easily recognize the sophisticated architecture and quickly access the site's database of information for optimal indexing.
All websites can look and feel the same to the visitor but it is a very specific endeavor to make websites friendly and appealing to search engines.
This is part of our SEO checklist of modules & enhancements that help support a future online marketing campaign. If your marketplace is not competitive, taking this initial step is sometimes is enough for a client to rank for their terms.
301 & Canonical Redirect
Enhanced Footer
Google Analytics Embedded
.htacess Modification
Meta Description Module
Meta Tag Module
No-follow Menu Tags
Page Title Module
PathAuto
RSS Feed
Social Bookmarking
Statistics
Taxonomy
XML Sitemap
Why Drupal is more Search Engine-Friendly
Drupal's architecture makes it easier for Google and other search engines to crawl and index your site. We have seen sites built in Drupal fared well with rankings than non-Drupal sites. Also, there are a lot of SEO modules that can be integrated onto a Drupal site.
We also add a special mix of modules to make your site even more search engine-friendly, so whether or not you are going to hire an SEO expert, your site will be ready to rank and easy to manage.
Why Drupal will serve you better now and in the future
We build websites on the Drupal content management system for 4 reasons:
It's flexible and scalable:
If you want a small website today, but decide in three months to add forums, multiple blogs and multiple users to your site, we won't have to start from scratch. Drupal allows us to add various functions into any size website at any time.
It's open source:
This platform allows thousands of people to build upon, upgrade and constantly improve the Drupal code, and people are passionate about Drupal. The community continues to grow, which means that for years to come Drupal will be a viable option for websites with continued support and improvement. Unlike many other content management systems which have a strong following in the beginning but development comes to a halt when funds run out, Drupal is community developed and will continue to grow.
It's a content management system:
Means website is editable by you. Found a typo in the content? Login and edit or add content as you need it. This requires a greater investment in the beginning, as it takes more resources to build than an HTML site, but you won't have to contact us to request minor changes to content. You can edit all of the pages and create your own company blog, event calendar and more.
It's widely accepted:
Can't say enough about Drupal 'cauze there aren't enough words. Check this video on youtube uploaded on June 4, 2008 – http://www.youtube.com/watch?v=iAYGVM4_QEE
We have several Articles,explaining more about specific topics around SEO:
We have many case studies, check out the list below to learn more about specific projects